X
Do you want an investment edge?
If you are using the same information as the crowd you have no edge. Learn how to apply our models for the following:
Buid a repeatable 5 minute trend following process.
Quickly Identify sector rotaion.
Quickly locate trend following buying opportunities.
Learn when to buy and sell based on our process.
Learn what technical to avoid for maximum trend following gains.
Bonus, enter your email for periodic special discounts.

Our members, Real People, Real Profits

For Traders –
Evaluate Trading Ideas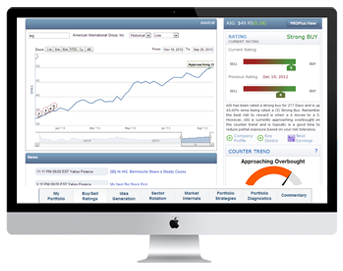 For Investors
If you are just getting started or an experienced investor, our buy/sell ratings can give you more confidence on your long term investments. Our buy/sell rating can help you determine when to add to or reduce your core investments.
Let Us Watch Your Portfolio For You.
Our buy/sell ratings are great for the investor who doesn't have time to watch the markets all day and wants to be alerted if their positions change positively or negatively.
Creating a real edge for Traders & Investors alike
Most traders and investors possess little edge to compete with institutional money managers. The institutional investor spends 90 hours a week reading fundamental research covering a specific number of stocks. Their resources are vast with access to top Wall Street research. Even top technical analysts who have spent their career studying the markets cannot compete with computer based models. So how can the average investor expect to compete?
Read more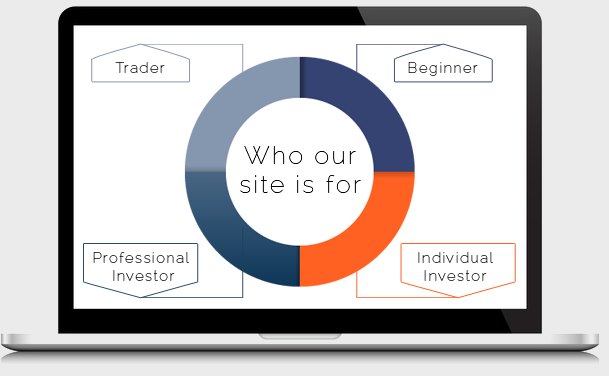 About us
ChartLabPro.com is a leading provider of quantitative advice solutions for retail and institutional investors. The company is leading the way in helping investors create and manage institutional quality investment portfolios via its proprietary quantitative algorithm for security selection and portfolio construction. Its unique platform combines institutional-caliber analytics and a quantitative balanced approach to investment management provides an edge investors need in today's markets. ChartLabPro.com was designed for a wide range of investors. Our member base is comprised of individual investors, asset management firms, broker-dealers, and institutional traders and investors that is helping to deliver more insightful, actionable investment advice.
Read more
Our Services
You won't find another service on the internet of institutional quality for close to the same price.
Buy Sell Rating Alerts Receive email alerts on names you own or follow. Also receive alerts on sectors.
Read more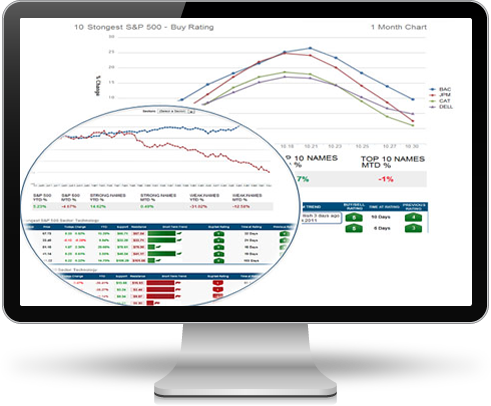 What our users are saying…
Around the time I registered for ChartLabPro and ProPlus, I had also registered on a trial basis to two other research platforms. My intention was to try all three, then after 3 or 4 months, keep only one. I've decided yours is the only one worth sticking with. The data you provide with ChartLabPro and ProPlus is unique. Also, you are the only one who seems motivated to continually evolve, improve, and enhance your platform. Maybe my best reason to keep ChartLabPro and lose the others is because I have actually earned a small profit tapping the platform's resources, more specifically, in AAPL and NKE.

Sal De Stefano

The chartlabpro Twitter

@SystemsTrader95 that is very kind of you...

— Chart Lab Pro (@ChartLabPro) March 3, 2013
© 2013 chartlabpro. All rights reserved.
TheChartLab.com and ChartLabPro.com is not a registered investment advisor or broker-dealer, and is not licensed nor qualified to provide investment advice. There is no requirement that any of our Information Providers be registered investment advisors or broker-dealers. Nothing published or made available by or through TheChartLab.com and ChartLabPro.com should be considered personalized investment advice, investment services or a solicitation to BUY, SELL, or HOLD any securities or other investments mentioned by TheChartLab.com and ChartLabPro.com or the Information Providers. Never invest based purely on our publication or information, which is provided on an "as is" basis without representations. Past performance is not indicative of future results. YOU SHOULD VERIFY ALL CLAIMS, DO YOUR OWN DUE DILIGENCE AND/OR SEEK YOUR OWN PROFESSIONAL ADVISOR AND CONSIDER THE INVESTMENT OBJECTIVES AND RISKS AND YOUR OWN NEEDS AND GOALS BEFORE INVESTING IN ANY SECURITIES MENTIONED. INVESTMENT DOES NOT GUARANTEE A POSITIVE RETURN AS STOCKS ARE SUBJECT TO MARKET RISKS, INCLUDING THE POTENTIAL LOSS OF PRINCIPAL. You further acknowledge that TheChartLab.com and ChartLabPro.com, the Information Providers or their respective affiliates, employers, employees, officers, members, managers and directors, may or may not hold positions in one or more of the securities in the Information and may trade at any time, without notification to you, based on the information they are providing and will not necessarily disclose this information to subscribers, nor the time the positions in the securities were acquired. You confirm that you have read and understand, and agree to, our full disclaimer and terms of use, a copy of which can be accessed by clicking here and that neither TheChartLab.com and ChartLabPro.com nor any of its Information Providers is in any way responsible for any investment losses you may incur under any circumstances.