Buy Sell Rating Alerts
Receive email alerts on names you own or follow. Also receive alerts on sectors.

Alerts can be view on home page or email.
Sign Up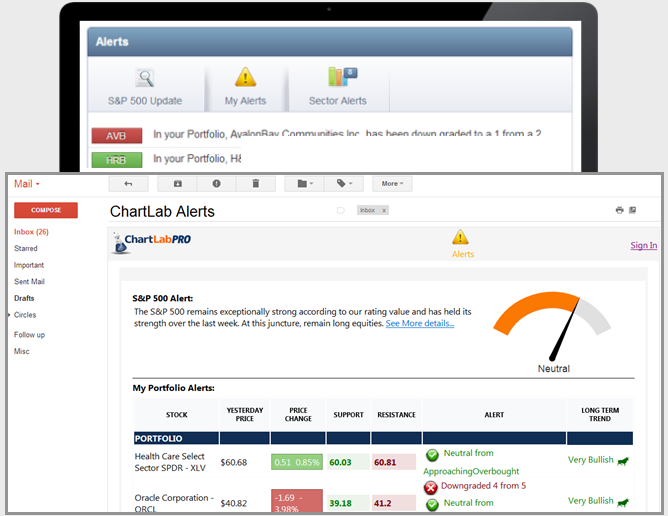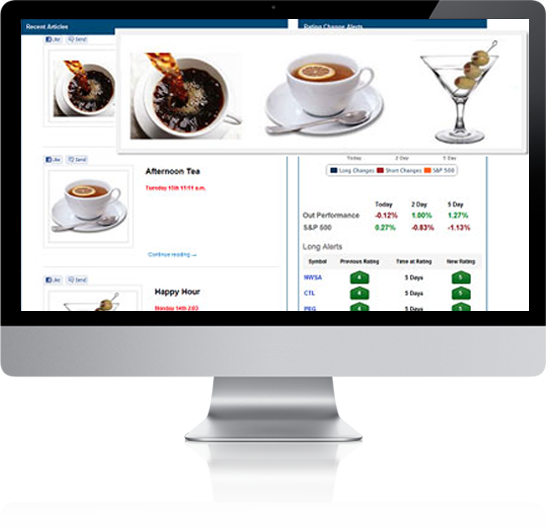 Morning Coffee, Afternoon Tea & Happy Hour
Chartlabpro.com offers market insight three times a day.
Sign Up
Dashboard
The dash board will give you updated alerts every day to take control of your portfolio. You will be alerted if your stock has a positive or negative rating change so you can make the appropriate modification to your portfolio.
Find out if your stocks are buys or sells
Find out if they are in a bullish or bearish trend (short, intermediate or long term)
Predefined Support and Resistance Levels
Pattern Recognition alerts
Standard Deviation a 21 and 50 Day Moving Average
Sign Up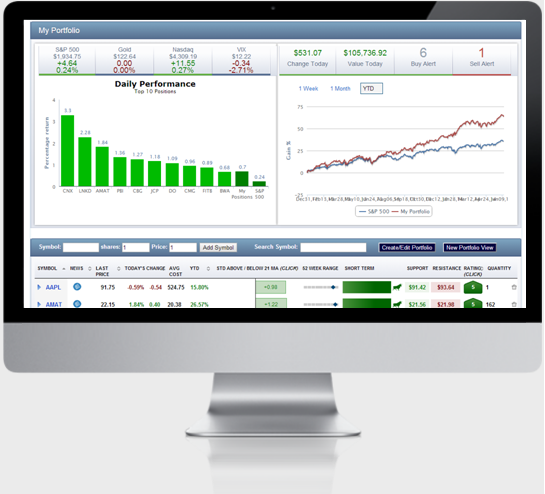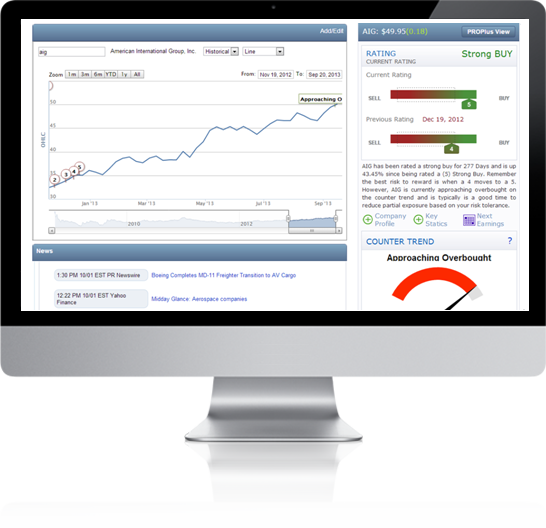 Automated Buy/Sell Ratings
Chartlabpro.com gives you rating changes from:
Strong Buy (5 Rating)
Buy (4 Rating)
Hold (3 Rating)
Sell (1 Rating)
Strong Sell (1 Rating)
The rating system will help you to determine when to enter and exit your favorite S&P 500 stocks
Sign Up
Rating Scan
Our proprietary algorithm scans the S&P 500 universe for the strongest names and tracks them for idea generation for your portfolio.

Our proprietary algorithm only measures S&P 500 stocks. We feel that S&P 500 stock provides the most liquid and efficient stocks.

Our scan allows you to view names for rapidly improving, contrarian and pair trades ideas.

We have been using this same algorithm for more than 15 years to run professional money
Sign Up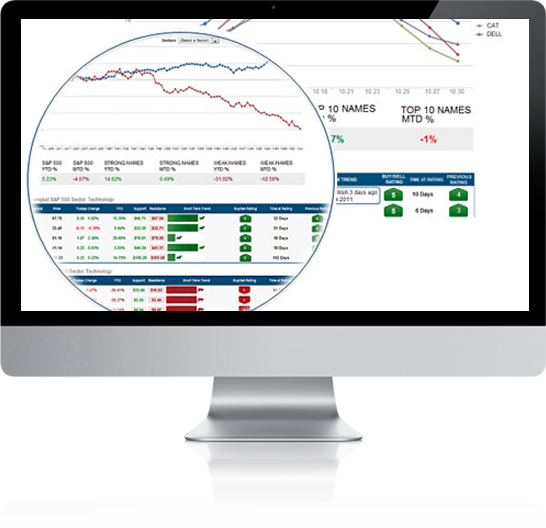 Sector Rotation
Our Sector Rotation page was designed to help discover changing patterns within S&P 500 sectors, so you can tactically allocate your assets.
Sign Up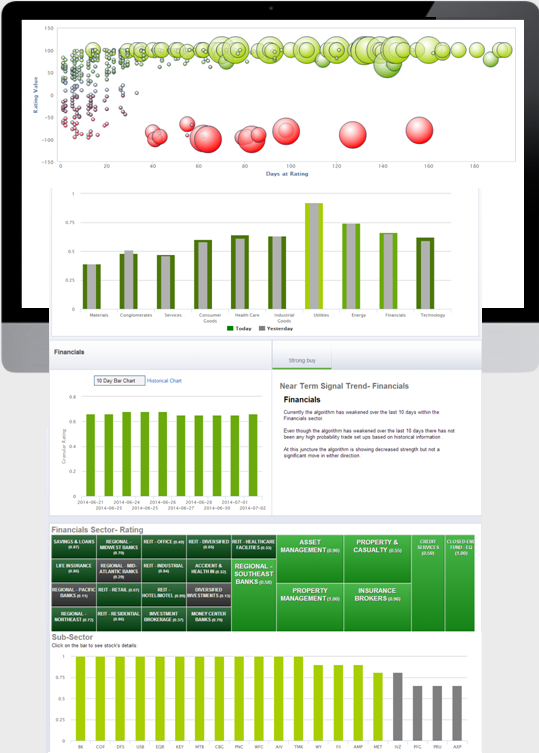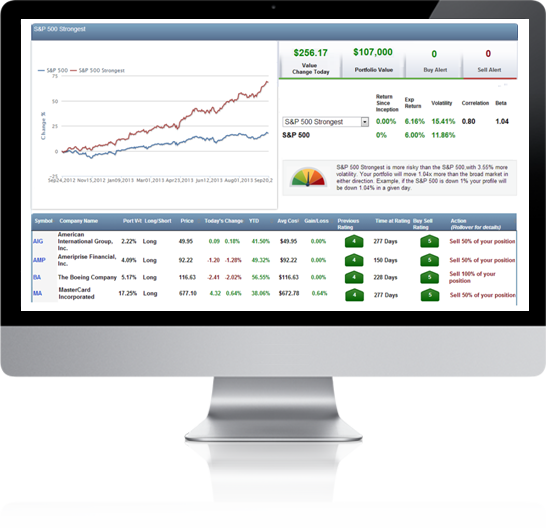 Create Model Portfolios
Create model portfolios based on your criteria for risk and return. Manage your portfolio's risk by seeing your model's beta, correlation, expected return and annualized volatility.
Sign Up
Portfolio Diagnostics
Discover your current asset allocation vs. your target asset allocation
Discover your sector exposure
Discover your security exposure
Discover your most risky positions and potential gain and loss
Review historical back testing
Sign Up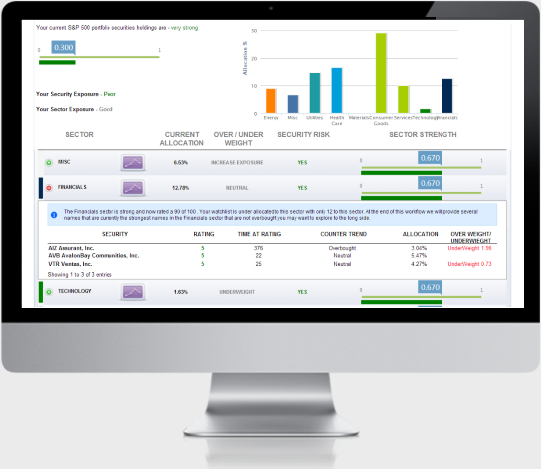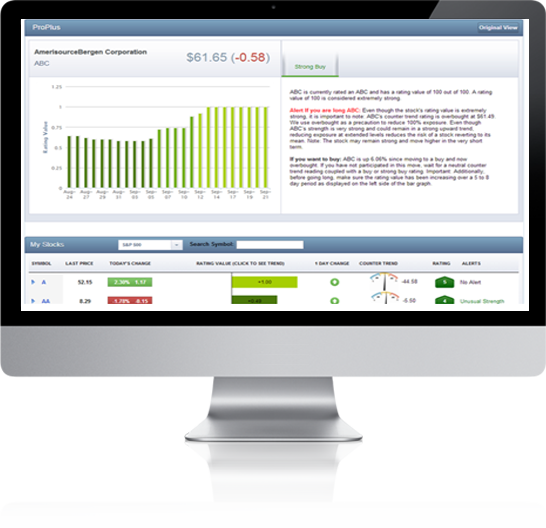 PROPlus
PROPlus was designed for the professional investor that is looking for that extra level of granularity using ChartLabPro's proprietary rating value.

PROPlus is an ad-on service and is an additional $12.95 a month.
Sign Up
© 2013 chartlabpro. All rights reserved.
TheChartLab.com and ChartLabPro.com is not a registered investment advisor or broker-dealer, and is not licensed nor qualified to provide investment advice. There is no requirement that any of our Information Providers be registered investment advisors or broker-dealers. Nothing published or made available by or through TheChartLab.com and ChartLabPro.com should be considered personalized investment advice, investment services or a solicitation to BUY, SELL, or HOLD any securities or other investments mentioned by TheChartLab.com and ChartLabPro.com or the Information Providers. Never invest based purely on our publication or information, which is provided on an "as is" basis without representations. Past performance is not indicative of future results. YOU SHOULD VERIFY ALL CLAIMS, DO YOUR OWN DUE DILIGENCE AND/OR SEEK YOUR OWN PROFESSIONAL ADVISOR AND CONSIDER THE INVESTMENT OBJECTIVES AND RISKS AND YOUR OWN NEEDS AND GOALS BEFORE INVESTING IN ANY SECURITIES MENTIONED. INVESTMENT DOES NOT GUARANTEE A POSITIVE RETURN AS STOCKS ARE SUBJECT TO MARKET RISKS, INCLUDING THE POTENTIAL LOSS OF PRINCIPAL. You further acknowledge that TheChartLab.com and ChartLabPro.com, the Information Providers or their respective affiliates, employers, employees, officers, members, managers and directors, may or may not hold positions in one or more of the securities in the Information and may trade at any time, without notification to you, based on the information they are providing and will not necessarily disclose this information to subscribers, nor the time the positions in the securities were acquired. You confirm that you have read and understand, and agree to, our full disclaimer and terms of use, a copy of which can be accessed by clicking here and that neither TheChartLab.com and ChartLabPro.com nor any of its Information Providers is in any way responsible for any investment losses you may incur under any circumstances.